Claim your ArtSnacks Inktober Offer!
ready to get your hands dirty?
We are so excited to get you started on your Inktober journey.
Follow the links below to enroll in your free How To Ink courses!
Practice makes perfect! Put in some inking mileage with Jake Parker, the creator of Inktober.
Learn to take your inking from 1 to 2.0. From Jake Parker's own studies and experience, insight from peers and mentors, and material from the best books on the subject Jake boils everything he's learned about the inking into one class.
Want even more Inking goodness?
Get 30 glorious days as a member of SVSLearn for FREE! Get instant access to more than 80 videos, including all the inking classes you need to do Inktober!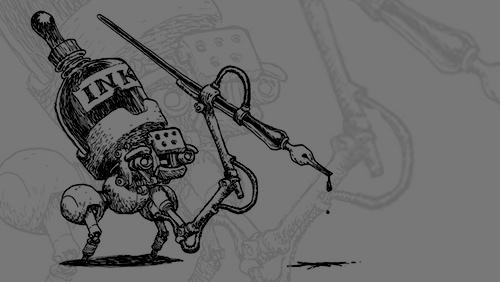 How To Ink by Jake Parker