Hi guys! Check out our lineup of live classes for January 😄
Live classes are for those of you who want something more than just streaming video. You can work directly with professional artists, and get personal feedback on your work!
Enrollment starts the first week of January. Subscribers will get first pick, we'll be sending out an email the first week of January with instructions on how to enroll.
The pricing will be $450 for subscribers and $500 for non-subscribers. See you in class!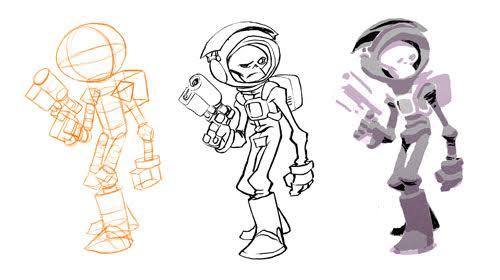 With Jake Parker. Learn the fundamentals of how to draw, well, everything! This is the first time we are running this as a live class 😄
With Lee White. This beginning digital painting course will teach you everything you need to know to be a great painter in Photoshop.
Turbocharge Your Creativity
With David Hohn and Lee White. Learn tried and true techniques for generating captivating concepts every time.